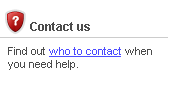 Vehicle Inspections
Buying a car is a big purchase! And, for most of us, there are a lot of sometimes confusing factors at play. To limit the confusion, eBay Motors always encourages buyers to research the car beforehand. One of the main aspects of that research is inspecting the vehicle – physically looking at the car to make sure that everything is where it should be and that you are getting good value.
If you cannot inspect the vehicle yourself, or don't know enough about cars to tell an intake manifold from a distributor cap, getting a qualified inspection service to look over your intended purchase can save you both time and money. Some examples of what may be covered in a vehicle inspection include:
Engine condition
Tyres, wheels and brakes condition
Suspension and steering components
Transmission
Fuel system
Cooling system
Exhaust
Why are inspections important?
Inspections validate a seller's claims about a vehicle's condition.
Allow you to inspect a car that is too far away for you to see yourself.
Inspections provide potential buyers with valuable information on the vehicle's condition.
There is a guide of professional inspection services below. If the vehicle you are considering is in a state where vehicle inspections are not available, please contact your relevant state motoring association to arrange an inspection.
Company: Auto Inspect
Phone: 1300 373 992
Email: info@autoinspect.com.au
Web: http://www.autoinspect.com.au
Coverage: Sydney, Central Coast, Wollongong
Service: Pre-purchase inspections, safety inspections, end of warranty inspections, vehicle history checks.
Cost: From $149

Company: IVI
Phone: 1300 857 484
Email: info@ivi.net.au
Web: http://www.ivi.net.au
Coverage: Sydney
Service: Comprehensive inspection reports covering condition of bodywork, any accident damage, safety and performance, mechanical condition and a complete on-road test, instant on-site verbal report, written report provided by email same day.
Cost: From $190. Discount for under 25s and pensioners


Company: Mr. Tune
Phone: 8807 8363
Mobile: 0405 144 806
Email: info@mrtune.com.au
Web: http://www.mrtune.com.au
Coverage: Sydney
Service: Engine & Mechanical, Body & Paint (Accidents & repairs), Interior & Components, Under Body, Air Condition, Cooling System, Steering & Suspension, Brakes (Visual Inspection), Transmission, Wheels & Tyres.
Cost: $220 Full inspection


Company: Australia Wide Inspections
Phone: 1300 769 300
Email: info@carinspections.com.au
Web: http://www.carinspections.com.au
Coverage: Sydney
Service: Pre-purchase. Mechanical, Body, Paint.
Cost: $190 and upwards


Company: ABS Auto
Phone: 1300 227 288
Email: rhiggs@absauto.com.au
Web: http://www.autobrakeservice.com.au
Coverage: Australia wide
Service: Pre-purchase
Cost: From $120


Company: Stateroads
Phone: 1300 737 450 & 02 9655 1411
Email: wim@stateroads-inspections.com.au, adminsydney@stateroads.com
Web: http://www.stateroads.com.au
Coverage: Sydney, Canberra Goulburn, Newcastle, Wollongong, Gosford and Central Coast
Service: Pre-purchase. General walk around – Body only – Mechanical only – Full comprehensive inspection.
Cost: From $149